Welcome from the Headteacher
A very warm welcome is extended to you from everyone at Clayton-le-Woods CEP School.
This website is intended to introduce you to our school if you are deciding which school to select for your child,are a new parent to the school or an existing parent who wants to be kept up to date with information and events. Administration information and general organisation can also be found on this website.
It is important that as parents/carers you feel welcome in the school. Education is a partnership between home and school based on trust and mutual respect. Good relationships between home and school help to ensure that our children reach their potential academically, spiritually, socially, morally and culturally.
Clayton-le-Woods CEP is a caring school, set in beautiful surroundings, which is continually striving to improve. Parents are encouraged to take an active part in school life through our "Enrichment Programme."
We operate an "open door policy" for teachers and myself. Please do not hesitate to email, ring or make an appointment at Reception if you have any concerns.All enquiries should be addressed to myself at the above details.
Mrs Sue Pennington - Headteacher.
Ofsted report 2015
We are very proud to share the news that we are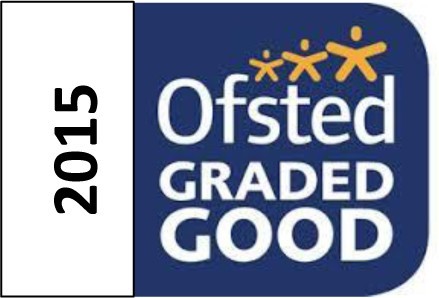 Please click below to find out more:
We are very proud to have received our SIAMs report and they have also said that we are a GOOD school
RECEPTION CLASS ADMISSIONS IN SEPTEMBER 2016
Are you looking for a child's place in reception class for September 2016?
The closing date for applications to Lancashire County Council has closed on 15th January 2016.
HOWEVER, you can still apply, please speak to the school office for more details.
You can make an appointment for a personal tour of the school by calling the school office - 01772 335 030.
For more information and guidance on applying for a place, go to the office tab at the top of the page, select admissions for our admissions guidance and application forms. We are happy to help with the application process just call in or please give the office a ring.
We also have limited places in other year groups so please feel free to arrange an appointment today to have a look at our fabulous school.
This Weeks Merit and Manners Awards!
Ash Class: Year 3
Merit Award goes to Megan Merit Award goes to Michael
Manners Award goes to James Manners Award goes to Abigail
Oak Class Year 4:
Merit Award goes to Joshua Merit Award goes to Esther
Manners Award goes to Ayelo Manners Award goes to Ethan
Elm Class: Year 5:
Merit Award goes to Shaun Merit Award goes to Sam
Manners Award goes to Charlie Manners Award goes to Jack
Year 6:
Merit Award goes to Max
Manners Award goes to Milly
After school clubs
Football - Tuesday and Wednesday 3.30pm - 4.30pm
Tuesday and Wednesday football will start as soon as we come back from holiday, Tuesday 26th April and Wednesday 27th April for the 5 weeks of half term. Cost is £2 per session.
Netball
Will continue all of next half term up to Easter on Thursday 3.30pm - 4.30pm. Any questions please speak to Mrs Blayney or Mrs McCann.
Absolute football present Handball
Absolute Football will return on Friday 29th April, leaflets will be sent out from 25th April. Charge is £20 for the term and they run 5 sessions.
Art club
Art club will be on for the half term during April and May; it is on a Tuesday and Thursday 3.30 to 4.45pm. Cost is £20 for the half term. Any questions please speak to Mrs Bolton.
We have a full list of termly dates on the school newsletter as well as the website calendar.
School dinners
School dinners are £2.20 per meal. So please see below for payment amounts to pay in advance. You can pre book meals in blocks or children can request them on the day to support parents. We do ask that payment is made in advance or on the day.
1 meal = £2.20
1 week = £11.00
Summer 1 half term is 5 weeks (24 days) = £52.80
Summer 1 & 2 full term is 11 weeks (56 days) = £123.20
Letters will be sent half termly and termly to keep you up to date with balances, Please feel free to ask at any time for a balance on your dinner money at the office.