Reception Classroom - 25th August
Our classroom is almost ready to welcome the children back into school. I have added a few photographs of some areas below.
Our ICT Area has a computer and iPad as well as different elements of technology that children may or may not be familiar with.
The Exploration Station is set up ready for us to learn about ourselves. We can explore our own faces using the mirrors and try to create representations of them using different materials.
Our Amazing Ash board has got a frame for each child to display photographs and things they are proud of. This is our celebration of each child as an individual and unique.
The Maths Area is ready to be explored with a range of different natural and maths specific resources to help children count and explore numbers.
After such a turbulent year, we are going to be focusing on emotional wellbeing and ensuring children can understand their emotions and express them. The book 'The Colour Monster' is a great story to support this and we have created an area for children to access the story and materials to support the story.
I will upload more photographs of areas in our classroom next week!
Birthdays - 17th August
Last week it was my daughter's birthday and she turned 7! I baked her a special LOL chocolate birthday cake and we had lots of fun playing games and celebrating together. Do you know when your birthday is? We have a special display in our cloakroom with our birthdays on but could you find out when your birthday is if you don't already know. Maybe you could tell me when we start school in a few weeks! What do you remember about your last birthday? What are you excited about for your next birthday? Maybe you could talk to someone at home about this or send me an email about it to c.govier@clayton-le-woods.lancs.sch.uk
Snack Time - 13th August
Every day at half past 10, we have snack time. It is a lovely time where we all sit together, share a snack and some milk and read stories or share news. Do you have a favourite snack? We have fruit for our snack in school. We might even have your favourite fruit some days! Can you have a look at the picture below and see how many fruits you can name? Maybe you could try some new fruits or healthy snacks over the next few weeks before school begins?
Listening Walk - 7th August
At school, we use our listening ears a lot to listen to stories, listen to each other when talking and playing together, listen to sounds in words and much much more. Can you listen really carefully to any sounds you can hear in your house or outside in the garden/when you are on a walk? I have added a checklist below of things you might be able to hear if you listen really carefully. Good luck!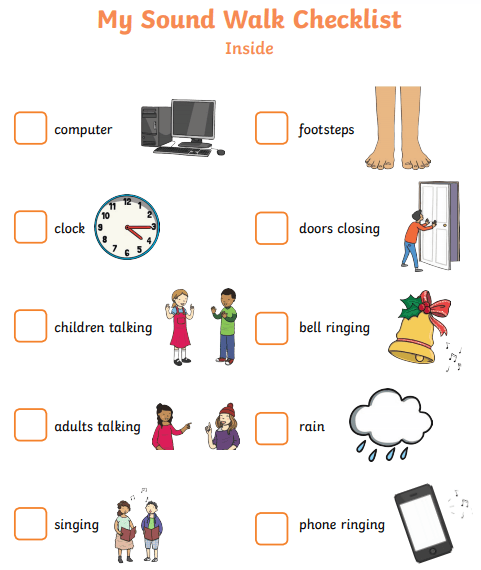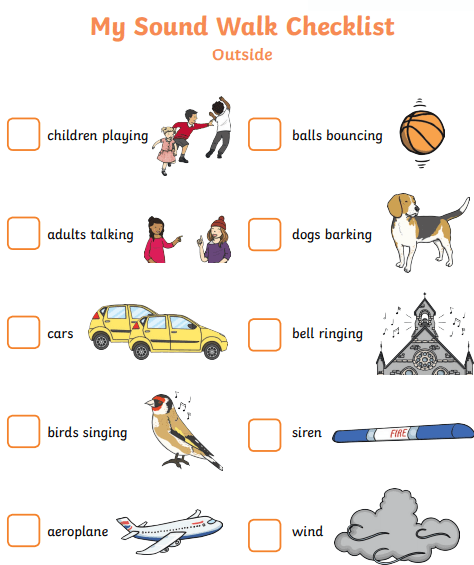 Stories about School - 31st July 2020
At school, we love to read stories! We read as a class, in groups and with our friends in the readings areas and cosy corners. There are lots of books that tell us about school. I have attached a few below with links to the stories on you tube. You may want to listen to a few and talk to an adult about them!
I am too absolutely small for school (Charlie and Lola) by Lauren Child
https://www.youtube.com/watch?v=XgbDO-gX9pM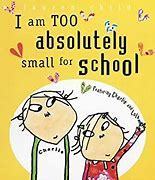 The Colour Monster goes to School by Anna Llenas
https://www.youtube.com/watch?v=ISJmodbneOY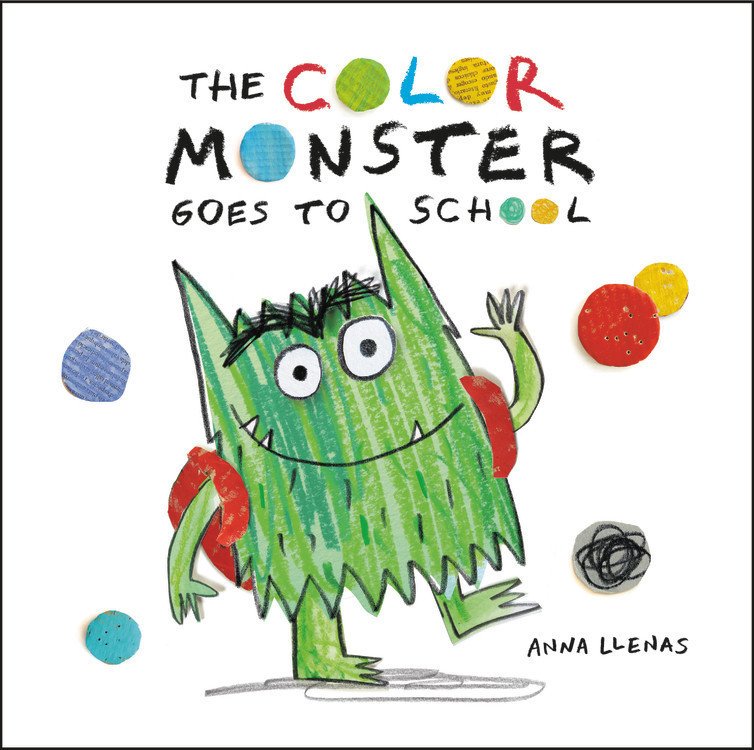 The First Day at Skeleton School by Sam Lloyd
https://www.youtube.com/watch?v=-FyauD_OPs4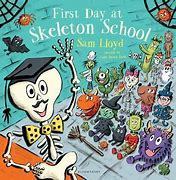 Mae's First Day of School by Kate Berube
https://www.youtube.com/watch?v=S5mVqQ_Ysmw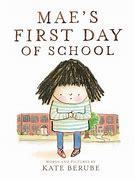 First Day at Bug School by Sam Lloyd
https://www.youtube.com/watch?v=KnT5MDZ5SGc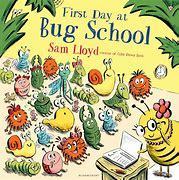 'Coming into School' - 21st July 2020
I have attached a picture below of the gate into our EYFS outdoor area. This yellow gate is also where you will come into class in the morning and where you will leave at the end of the school day. Can you have a think about what you might see when you go through this gate and into our classroom or in our outdoor area? You could talk to an adult about it or draw a picture. You can send any comments or photographs of your drawings to c.govier@clayton-le-woods.lancs.sch.uk
'Starting Reception' Story
Below is a story that you can share with an adult about starting in reception. I hope you enjoy it! You could talk about the different things that happen in the story and how Klaudia feels. It may help you to think of some things that you would like to know about starting reception. You can email me to ask me with an adults help: c.govier@clayton-le-woods.lancs.sch.uk