Church and Community
As a school, we are linked closely to St. John's in Whittle-le-Woods. We receive regular visits from the vicar - Philip Venables and the curate Paul Davies and we are very proud to have both of them as members of our Governing Board.
To find out more information about the Church at St. John's, please click here.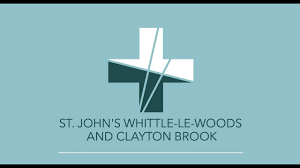 We work with Cuerden valley, who are just on our doorstep, and take regular visits there to find out more about the beautiful surroundings. To find out more about the valley, click here.