Welcome to Ash Class!

Meet the Staff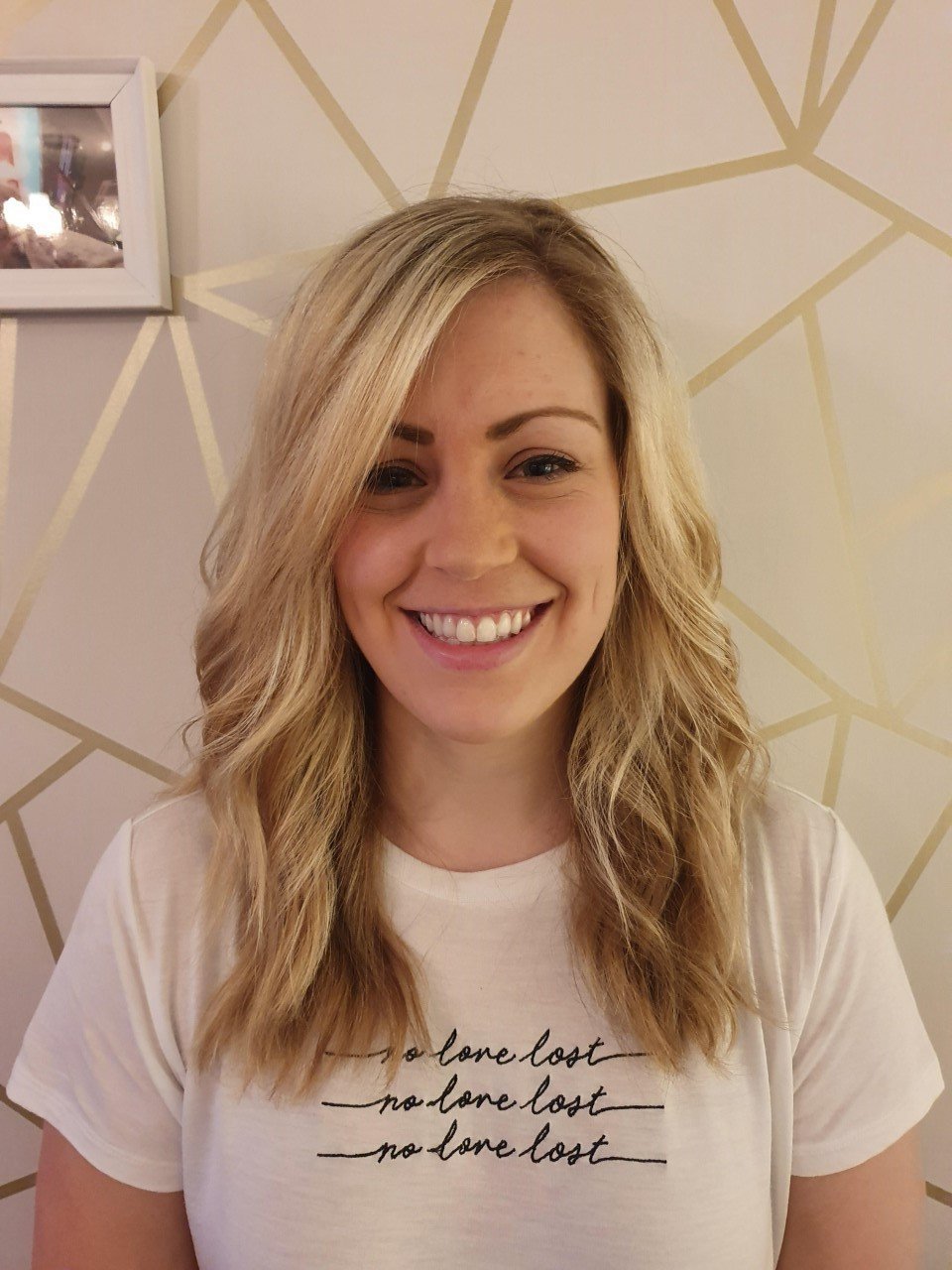 EYFS Leader and Ash Class Teacher: Mrs Govier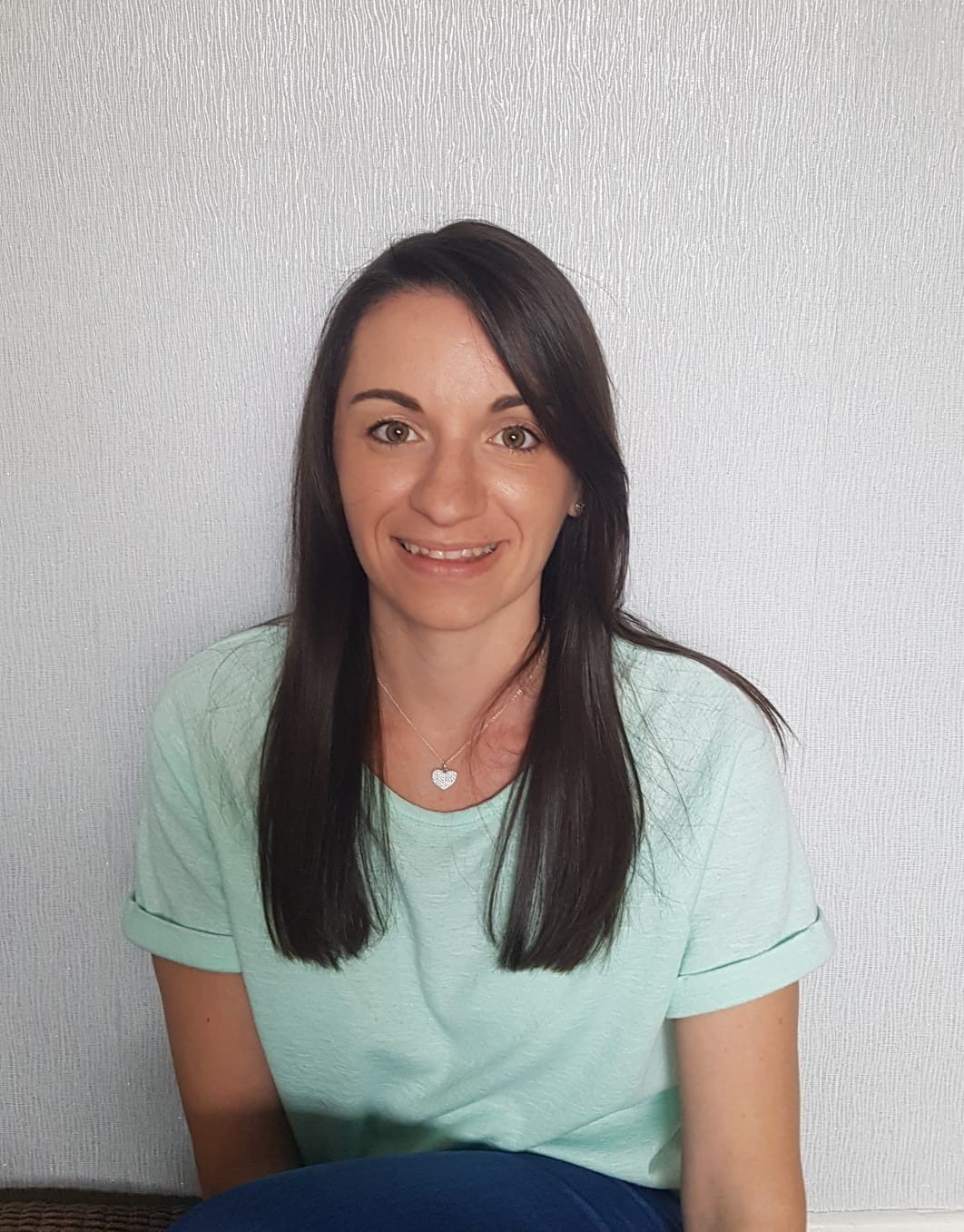 Teaching Assistant: Miss Sullivan
Teaching Assistant: Mrs Deighton
My Happy Mind - Brain Hats 9th May
We have learnt all about our brilliant brains and the messages they send around our bodies. We created lines on brains to represent the messages and attached them to bands, to represent our brains!
Crime in Ash Class - 9th May
Over the weekend, a crime had been committed in our classroom! We found a mess, police tape and lots of peas on the floor. The police rang us and asked us to complete incident reports to let them know what we saw. Lots of us suspected that it was the Evil Pea who had committed the crime!
Welly Wednesday 'Sticks' - 4th May
We found our favourite sticks outside and explored making different sounds with the. We had lots of fun!
Police Officer Visit - 3rd May
We were very lucky when we were visited by a police officer. He showed us different parts of his uniform and answered all our questions about his job!
Rocksteady - 29th April
Rocksteady came to visit us today. We learnt lots about musical instruments and some of us even became part of a band!
Allday's Farm Visit - 19th April
We had a wonderful time when Allday's farm visited us at school. We enjoyed learning about the animals and interacting with them!
My Happy Mind - 21st March
Today, we practiced our happy breathing as part of My Happy Mind. We practiced finger breathing, feather breathing and belly breathing (with the help of our class soft toys)!
Welly Wednesday - 16th March 2022
For Welly Wednesday this week, we went bird spotting! We had a list of birds to spots and very quickly found a robin! We spotted a few birds that were not on our list, so we wrote them on the back!
Science Day - 11th March
To celebrate British Science Week 2022, we held a whole school science day today. The theme for this years British Science Week is growth, so every class completed an activity linked to growth. We created seed bombs by blending paper and water together, mixing in seeds and food colouring, squeezing out all of the excess water and squashing the mixture into ice cube trays to dry out. Then we took them home to plant in our own gardens.
Cress Heads - March 2022
We are so impressed about how much our cress heads have grown in just a week! We have taken them home to look after them now.
World Book Day - Thursday 3rd March
We had a wonderful day celebrating world book day. Our costumes were amazing! Thank you to all of the parents who attended our reading morning.
Phonics Sound Cards
Please see the video below to practice set 1 and set 2 sounds at home.
What's in the box? - 21st February
Today, a postman dropped a box off at the white door and Miss Sullivan found it. It was addressed to us and had a note inside from someone called Errol. They sent us some gardening equipment and books to look at (including a book all about them, called 'Errol's Garden'. We wrote lists of what we found in the box!
'Guess How Much I Love You' Stay and Play - 10th February
It was lovely to welcome parents into school to complete some Valentine's Day based activities. Thank you to everyone who attended!
A Windy Day - 9th February
We had been interested in exploring how ribbon moved in the wind, so we cut a length for everyone and moved around the school grounds, to see how much wind there was!
Sculptures inspired by Hepworth - 8th February
We looked at different sculptures created by Barbara Hepworth and discussed the different between a sculpture and a painting. We created our own shell sculptures, using different tools to create different lines, shapes and patterns.
Kandinsky Inspired Artwork - 3rd February
We looked at artwork by Kandinsky and saw that he used a lot of circles, triangles and straight lines in his creations, as well as lots of bright colours. We chose which shape we would like to create, drew, decorated and cut them out before putting them together to make a whole class representation of a fish!
Litter Picking - 2nd February
We spoke about litter in the ocean and how it can impact the animals who live in the sea. We spoke about how we could help, and decided that by picking up litter around our school it would reduce the amount of litter on our planet.
Chinese New Year - 1st February
We had lots of fun learning about Chinese New Year. We explored lots of different activities in our classroom areas. We tasted noodles, rice, prawn crackers, vegetable spring rolls and hoisin sauce!
Questions about God - 1st February
As part of our RE unit, we have been thinking about God and thought of lots of questions we wanted to ask about God. Reverend Paul came to answer our questions.
Will the Rainbow Fish sparkle in the dark? - 25th January
We read the Rainbow Fish story and discussed her sparkly, shiny scales. We looked at a video which showed us how dark it was at the bottom of the sea, and asked whether her scales could sparkle in the dark. In groups, we predicted what we thought would happen before testing it in a dark tent and recording our results.
Creating Fish - 6th January
To start our 'Under the Sea' topic, we created fish from CD's and hung them in our classroojm to create our own sea scene.
Santa Dash - 8th December
Despite the rainy weather, we enjoyed completing our Santa Dash in the school hall. Thank you to everyone who sponsored us!
Tasting Christmas Foods - 7th December
Today, we tasted mince pies and Italian Panettone. We evaluated them and decided which one we likes best and why.
Decorating the Christmas Tree - 1st December
It was lovely to hang our homemade decorations on the Christmas tree. Here are a few photographs of us doing it.
Making Chapattis - 30th November
After reading the story 'Chapatti Moon' we made and tasted our own chapattis in school. We followed a recipe and talked about how the dough cooked and changed.
Handprint Menorahs - 23rd November
Today, we learnt about Hanukah and looked at menorahs and what they represented. We created our own handprint menorahs alongside our partner. This was challenging, as we had to create a menorah with 9 candlesticks but we have 10 fingers! In pairs, we supported each other and helped each other to create our handprint menorahs.
RE 22nd November - The Christmas Story
We have been learning about the Christmas Story as part of our RE work. Today, we tried on some different costumes and discussed who might wear them in the Christmas story!
Diwali - week beginning 15th November
This week, we learnt about Diwali. We looked at some artefacts from the museum and that a class member had brought in to show us. We created diva lamps out of salt dough and painted them!
Creating Bonfire Night Chocolate Apples - Friday 5th November
We looked at different foods that are traditionally eaten on Bonfire Night. We created our own chocolate apples with sprinkles, and explored how chocolate melted!
Bonfire Painting Colour Mixing - Tuesday 5th November
We learnt about the story of Guy Fawkes and shared our memories of Bonfire Night. We created our own bonfires in groups, mixing red and yellow paint to create different shades of orange!
Knights in Training Day - 22nd October 2021
Today, we became knights! We had created shields with patterns earlier in the week, which we used today as part of our training. We practiced our best brave knight poses when up against a dragon. Then we did some knight training and practiced moving around the castle, defeating the dragon and celebrating, to beats on the drum and shakes of the tambourine
Off By Heart Poetry Competition - 21st October 2021
These children did an amazing job learning poems and performing them to us! We were all so impressed!
Black History Month - October 2021
On Tuesday 19th October, we learnt about Martin Luther King Jr and focused particularly on his 'I have a dream....' speech. We created handprints of all different skin colours and wrote the word 'dream' on them. We stuck them together to represent that we are all as one!
WET PLAY!!!
We love being outside in all weathers! Here are a few photographs of us getting our wellies and waterproofs on and playing in the puddles outside!
Starting Phonics - September 2021
We have started our phonics lessons each morning and we are really enjoying learning different sounds (or phonemes). Here we are practicing writing sounds (or graphemes) in our first few lessons!
Making biscuits in Maths - 24th September
Today, we iced biscuits and created two different representations of the same number, one on each biscuit. We practiced looking at the biscuits and recognising the number rather than counting each raisin. This is called subitising!
Welly Wednesday - 15th September
This week, we learnt about the artist Andy Goldsworthy, who creates artwork using natural materials. We went outdoors and created our own natural artwork on the field and in the playground. Look at what a super job we did!
Numicon and Counting
We have been exploring numicon and counting in class this week. We moved around the carpet to music and when it stopped, we found a partner and counted our numicon plates together. We did super counting!
Our First Welly Wednesday
We had so much fun exploring our outdoor area and collecting natural objects to make self portraits.
Our First Week in School
We have had so much fun during our first week of school! Here are a few photographs of us getting busy in our learning environment.
Our EYFS Environment
We hope the children will love to learn in our indoor and outdoor spaces. Here are a few photographs of what we have ready this half term.
Welcome to the Ash Class page. The children are settling into school well and are learning the routines and structures of school. Some key information is listed below:
Our PE day is Wednesday.

Home reading books are changed once a week.

Homework activities are set every Friday via One Note and photos should be emailed to c.govier@clayton-le-woods.lancs.sch.uk by the following Thursday, ready for our homework celebration.

On Mondays, merit and manners certificates are given out through whole school celebration assembly on Teams. The child who receives the merit certificate will take home the Everywhere Bear, along with his special bag and diary. This should be returned to class by the following Monday.
Topics
The EYFS unit (Pre-School and Reception) share topics and plan as a team, as all children free-flow and share the two classrooms and outdoor area. Please click on the topics below to see our topic plans for this year.
Our topics are:
Superheroes
Twisted Tales
Whilst our topics are the same, Reception and Pre-School classes focus on different high quality texts and develop planning each year based on children's needs and interests.
RE
RE is taught twice a week in Ash class. We follow up our learning in our class reflection area.
Click here to see our RE themes.
New WOW moments slips are available from class or can be downloaded below. Please fill in a WOW moment slips and send it into school if your child has achieved something, learnt something or done something they are proud of out of school.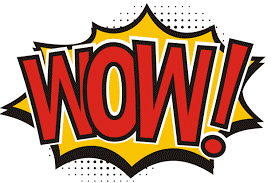 Comments (0)
There are currently no comments.