Willow Class is our Pre-School which opened in September 2016. We offer a fun, nurturing environment focused on play, and follow our children's needs and interests to plan exciting, challenging stimulating activities for all. Please contact the School Office if you would like more information about our availability...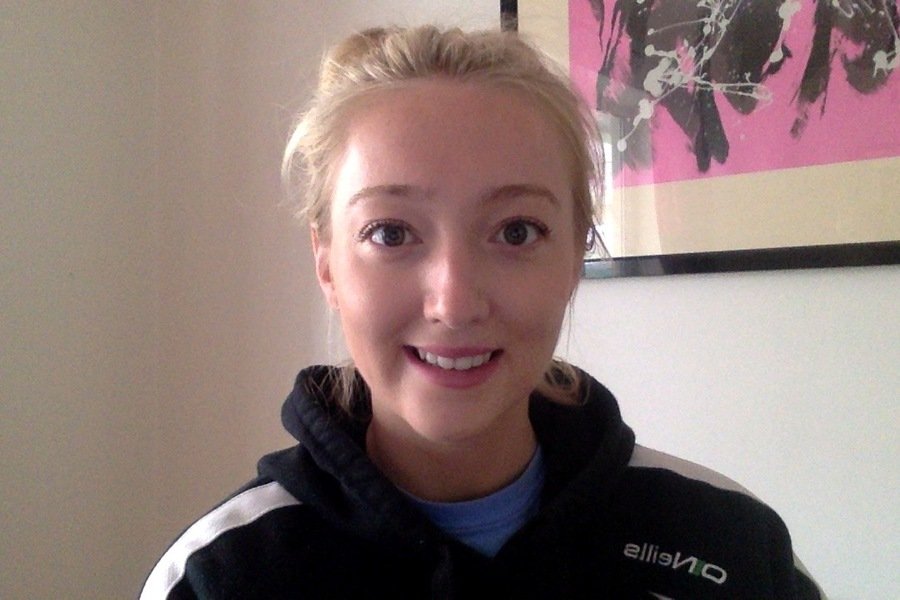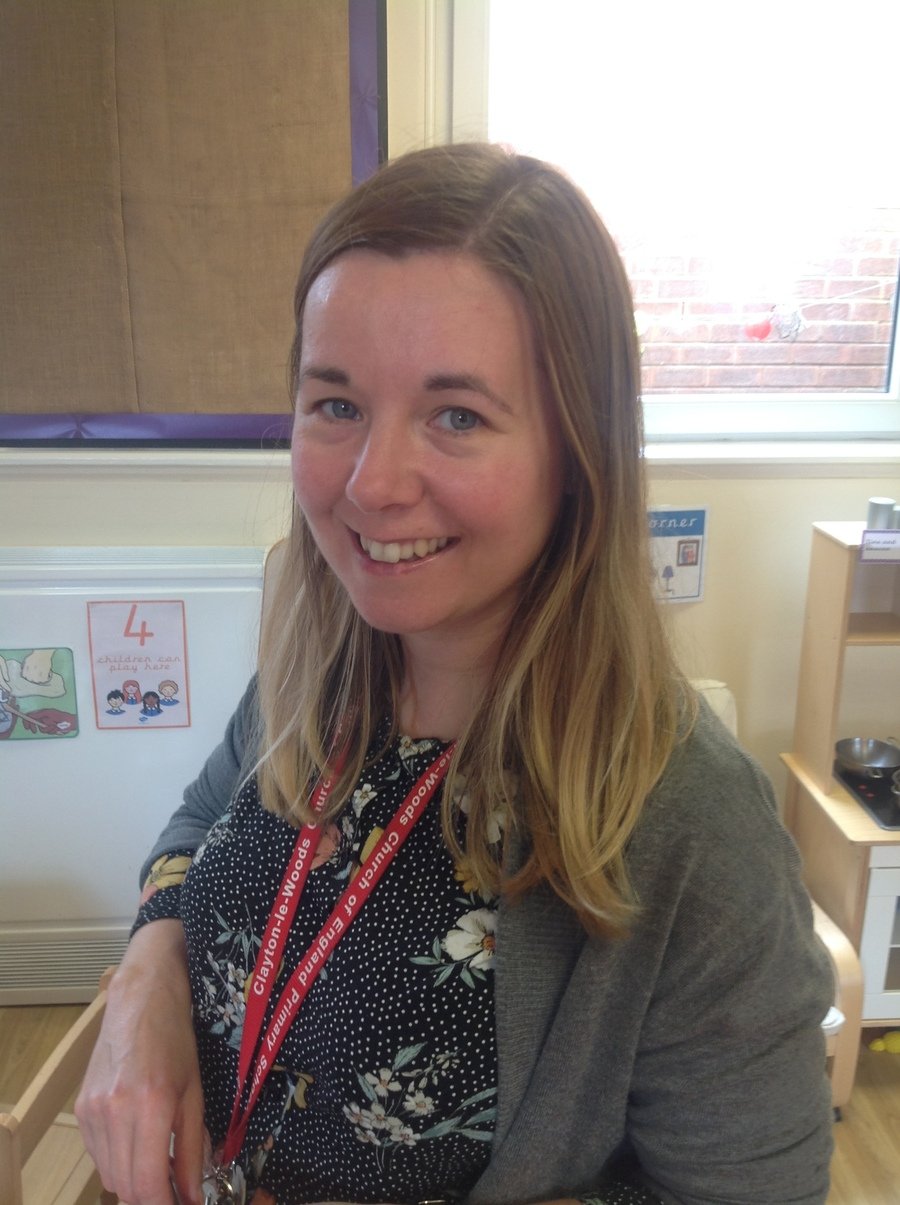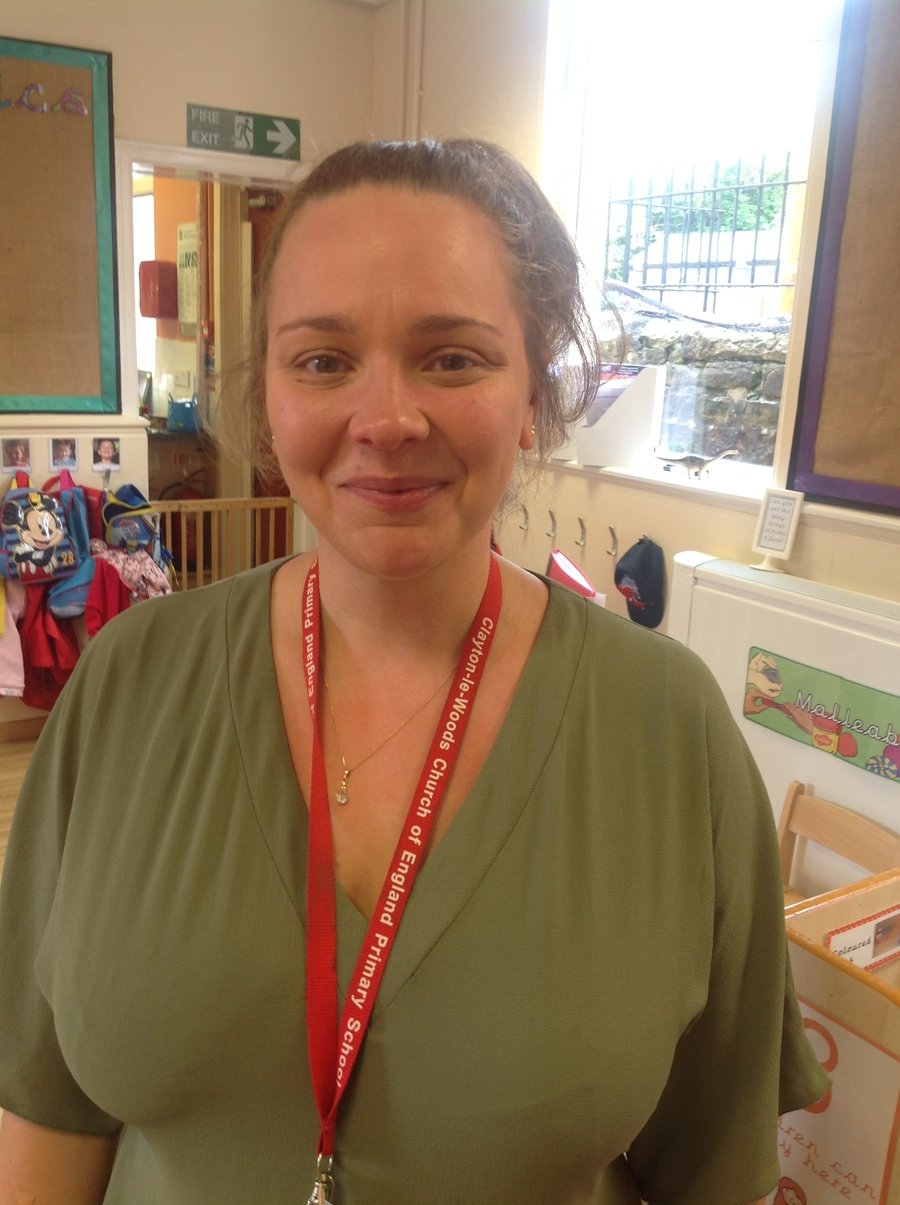 We have PE on Friday mornings.

We teach Phonics daily, as well as Helicopter Stories or Wonderful Words.

We do RE once a week.

Mrs Walsh covers for Miss Eastham on Tuesday afternoons (PPA).

Each member of staff in EYFS has their own key person group, getting together daily to build relationships, encourage confidence and independence through a range of activities and/or circle time.
Within the EYFS Unit, we have 2 classes Willow Class (Pre-School) and Ash Class (Reception). The children are able to access both classrooms throughout the day, with each classroom offering different areas. In Willow Class, we have a home corner, malleable area, cosy corner, funky fingers area, small world area, painting area, and a construction area. Each area supports children's learning and development within the 7 EYFS areas, and is enhanced weekly. Here are some pictures of the areas in Willow Class.
Below, you'll find a slideshow of how Willow Class have been spending their time during their first week of home learning. See if you can spot yourself, and keep watching to find out what your friends have been up too!
Thank you to all parents for sending in all of these lovely pictures of your child's home learning. Below, you'll find a slideshow of how Willow Class have been spending their time during their second week of home learning. See if you can spot yourself, and keep watching to find out what your friends have been up too! Have a lovely Easter Break :)
Here's what Willow Class got up too over the Easter Holidays. Keep watching to see if you can spot your friends! :)
It's the summer term! We've been looking at the book Shark in the Park this week, with lots of activities based on sharks and around the ocean. Here's our amazing home learning! Can you spot yourself?
This week, our theme was 'Spring Chicken', and we were looking at the book Hattie Peck. Take a look at the fantastic learning our Pre-Schoolers have been up too this week...
Thank you to all parents for sending in these lovely photos and videos!
This weeks theme was 'Big Bad Bugs'. We looked at the story 'Caterpillar Shoes' and the Nursery rhyme 'Incy Wincy Spider'. Watch the slideshow below to spot yourselves doing some excellent learning, and look out for your Pre-School friends to see what they got up too!
Here's what our Pre-Schoolers got up too this week, with the topic 'Down on the farm'. Can you spot yourself and your friends?
This week, our topic was a 'Trio of Traditional Tales'. We focused on the stories Jack and the Beanstalk, Little Red Riding Hood, and The Little Red Hen. We ended the week with a 'Nursery Rhyme Time' session with Miss Eastham and Mrs Deighton. Take a look at all the amazing learning our Pre-Schoolers have got up too this week!
Remembrance Day (11/11/19)
On Remembrance Day, we went up to the hall to listen to Mr Kay's assembly to learn about Remembrance Day. When the clock struck 11, we stood silently for 2 minutes to remember the soldiers that fought for us. We spent the afternoon exploring a variety of artefacts from a loan box we had borrowed from the Imperial War Museum. The children were very curious to find out what each one was, and all wore gloves to handle them carefully. They asked inquisitive questions to find out more about each artefact.
Our 'Bonfire Night' Assembly (06/11/19)
We teamed up with Ash Class for our first assembly on 'Bonfire Night'. We all made pictures of Bonfire Night related things; either sparklers, fireworks, or bonfires. We were proud to show our pictures to the rest of the school. We learnt a rhyme to share with everybody and enjoyed saying this loudly for everyone. Here are some photos from the assembly:
MADD Week (28/10/19 - 01/11/19)
During MADD week we got to experience a drama workshop called 'Dragon Tales', we learnt how to play the Boom Whackers with Miss Burtt, and we learnt a Diwali stick dance! These experiences were a lot of fun and helped us to develop new skills which we will continue to use.
Early Explorers Week (14/10/19 - 18/10/19)
Raising the History profile within the EYFS
Monday - To start off our Early Explorers Week, Willow and Ash Class, along with staff and parent volunteers, walked into Cuerden Valley to 'stumble upon history'. This may have included finding a woolly hat on the ground, a coin, a brick wall, or anything else that is 'real' which will raise questions. With the help of our EYFS team and parent volunteers, key questions were introduced to develop the language of history. Below are pictures of the 'real' things we found on our walk, which we will continue to discuss as we develop our Historical language and enquiry skills throughout the week.
Tuesday - We explored the pictures that we had taken, discussing what we had found. We asked the children a variety of Historical enquiry questions such as "How long do you think it's been there? What do you think it used to be? Why do you think it was built/made? Do you think it is new, or old?" to introduce and encourage children's use of Historical language and Historical consciousness. The children enjoyed exploring the endless possibilities of the real-life things we had stumbled upon. Below are some of the comments the children made:
Wednesday and Thursday - We spent these two days choosing which real-life thing to discuss further, and then began developing our ideas into short stories, incorporating the historical enquiry, language and consciousness that we had started to develop. We each drew a picture of a part of our story, demonstrating our ability to make meaningful marks. The children were so proud of their well thought-out, creative stories and so were we!
Friday - Once all of our stories were finished, we shared them with our peers, each of us praising one anothers' stories with a giant marshmallow clap and a round of applause! We then sent home the stories for children to share and discuss with their families over half-term.
For more information about introducing History in the EYFS, please read the PDF below.
Teddy Bears Picnic (10/10/19)
The children all received an invitation to their very own Teddy Bears Picnic! They then practised writing an invitation themselves, to invite their favourite teddies to join us. At our Teddy Bears Picnic, we took it in turns to introduce our teddies to our classmates before listening to Mrs Govier read a story all about bears.
We then looked at a range of books, both non-fiction and fiction about bears, where we discussed the illustrations and demonstrated our ability to retell familiar stories including 'We're going on a Bear Hunt'. Next, we enjoyed a cup of juice and a piece of toast before finishing off our Teddy Bears Picnic with singing our favourite Nursery Rhymes.
Introducing 'Helicopter Stories'
Helicopter Stories is an Early Years approach to Communication and Literacy skills based on the Storytelling and Story Acting curriculum. In its simplest form, Helicopter Stories lets children dictate their stories which are written down verbatim, exactly as they are told, by an EYFS teacher. The children then gather around a taped out stage and the stories are acted out. Alongside the simplicity of this approach is an ethos that is child-centred, creating a culture of curiosity and wonder at the dexterity of children's imaginings during both the telling and the acting out of their stories.
This holistic approach uses the power of storytelling to develop key curriculum areas such as creativity, communication and language, personal, social and emotional skills in the Early Years classroom, giving children's stories a voice in a safe space.
The Benefits:
An inclusive, whole-class approach which values every child's contribution;

Facilitates high levels of engagement;

Creates confidence and self-assurance;

Supports the development of speaking skills as children express and share their ideas;

Helps to develop accurate, active listening skills and understanding;

Supports co-operative and collaborative and creative learning;

Develops positive relationships within a shared storytelling experience;

Allows children to explore early literacy and the power of words as they see their stories come to life, and develop their ability to use and adapt language to communicate;

Offers children a bridge into the world of creative writing as they begin to see the links between the oral stories they compose and the words on a page.
Below are some pictures of us acting out our very own stories!
Our first PE lesson (13/09/19)
The children did amazingly well during their first PE session. They practiced throwing, catching, moving through and around obstacles, changing direction, running, jumping and listened so well to the instructions given by our PE coach, Tim. Well done children! I was so proud of you all.
The EYFS unit (Pre-School and Reception) share topics and plan as a team, as all children free-flow and share the two classrooms and outdoor area. Please click on the topics below to see our plans for current or past topics this year.
Our Topics this year are...
All About Me (Transition - 2 weeks)

Journeys

Celebrations

Fairytales / Traditional Tales

Things that Grow

Superheroes

All around the World
Whilst our topics stay the same each year, our planning centres around the children's interests and the themed books change every year for three years. This ensures that the children who are within our EYFS unit over the maximum 3 year period have access to different learning opportunities each year.
Please see previous years medium term planning below:
Our current newsletter...
Please contact me if you have any queries on:
b.eastham@clayton-le-woods.lancs.sch.uk