The topics we are covering this year are...
Autumn 1 – Savage Saxons!
Autumn 2 – Food, Glorious Food
Spring 1 – Out of this world!
Spring 2 – Ingenious Inventors
Summer 1 – The amazing Amazon
Summer 2 - Gruesome Greeks!
.
To see coverage of the key skills we will be developing throughout this years' curriculum, please click here to see each term's key skills backpack!
KEY SKILLS & COVERAGE IN MATHS AND ENGLISH
.
Times tables knowledge and reading skills are vital for everyday living. In Year 5, we practice these often, but our favourite way to do this is to play 'Times Table Rockstars' and quiz our understanding of our texts using 'Accelerated Reader'...
Accelerated Reader
What's going on this month?
Important information...
Home Reading
Children are taught their reading skills through guided reading and comprehensive skills workshops. Home reading is hugely encouraged daily as this is extremely valuable to the children.
Take a quick look here at 10 top tips for when reading at home with your child.
PE
PE days are Wednesdays and Thursdays, full (labelled) PE kits must be in on these days.
Homework
Homework and spellings are compulsory. These are set on a Friday afternoon and homework should be completed by the following Wednesday and spellings by the following Friday using spelling shed https://www.spellingshed.com/en-gb/
Additional Spelling Lists
Alongside learning spellings at home using spelling shed, we use Read Write Inc in school - here are the spellings we will cover in class which link to spelling shed also, feel free to print for extra practice!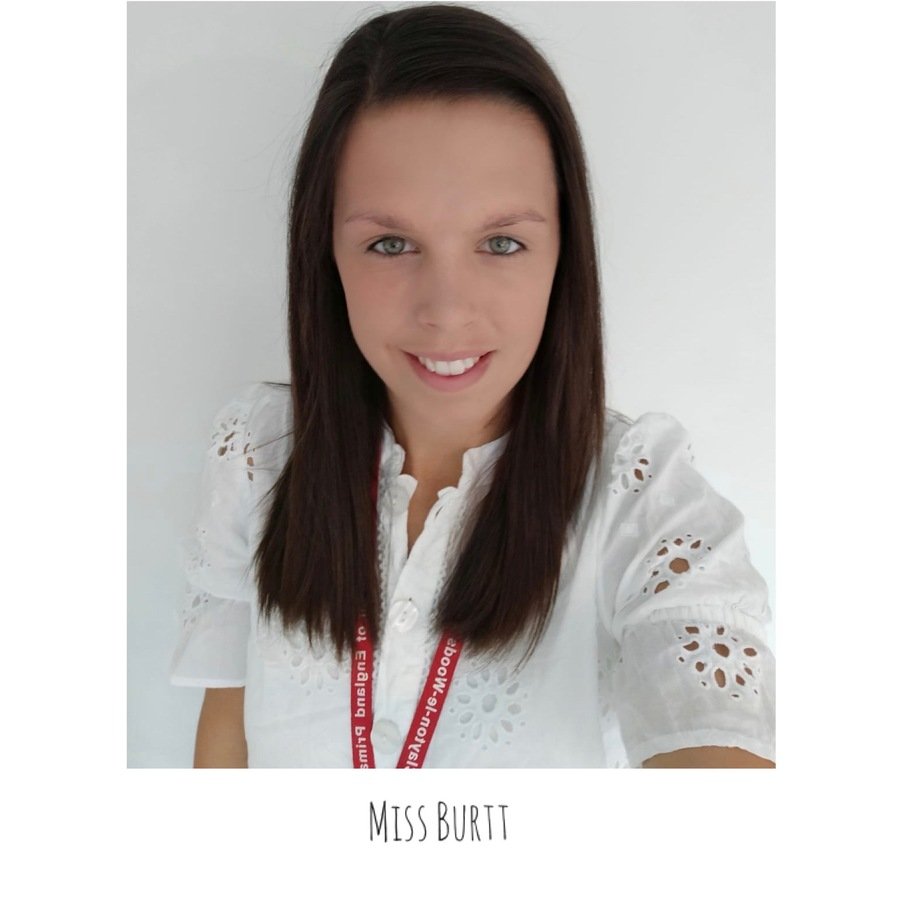 Welcome to Year 5
Mrs Howlett (Teacher and SENCO)
Miss Burtt (Teacher)
Mrs McGrath (Teaching Assistant)
In Year 5, we have an inspiring curriculum which includes a variety learning experiences both inside and outside of the classroom for children to achieve their full potential. It is our job to promote children's passion for learning whilst ensuring their holistic needs are met.
Each day, children are encouraged to uphold the school's Christian ethos through the teaching and modelling of our Christian values; courage, respect, friendship, forgiveness, truthfulness and thankfulness.
We have a challenging yet exciting curriculum which includes: Maths - No Problem! and Times Table Rockstars! In English, we use 'Accelerated Reader', guided reading workshops and alongside this, we are continuing to follow the new curriculum, consisting of a broad range of creative topics in addition to core learning within Science, Computing, PSHE, RE and PE (Wednesday afternoons and Friday mornings - kit to be worn on these days please.)
If you have any queries regarding your child please don't hesitate to send us an email on:
k.langton@clayton-le-woods.lancs.sch.uk
or
z.burtt@clayton-le-woods.lancs.sch.uk.
Otherwise, if you wish to discuss any matter in depth please feel free to arrange an appointment with us at a time that suits.
.
See our learning in action...
As part of Savage Saxon topic, Mrs Howlett brought some artefacts into class to show us how the Anglo Saxons lived, in particular, men and women and the differences between their clothes and accessories. Can you identify any below?
In English, we have been working on the legend of Beowulf. We worked incredibly hard to write some descriptive pieces about the character of Beowulf, here are some super samples...
We made the most of the beautiful September sun and took science outside. We have been looking at material properties in our school environment.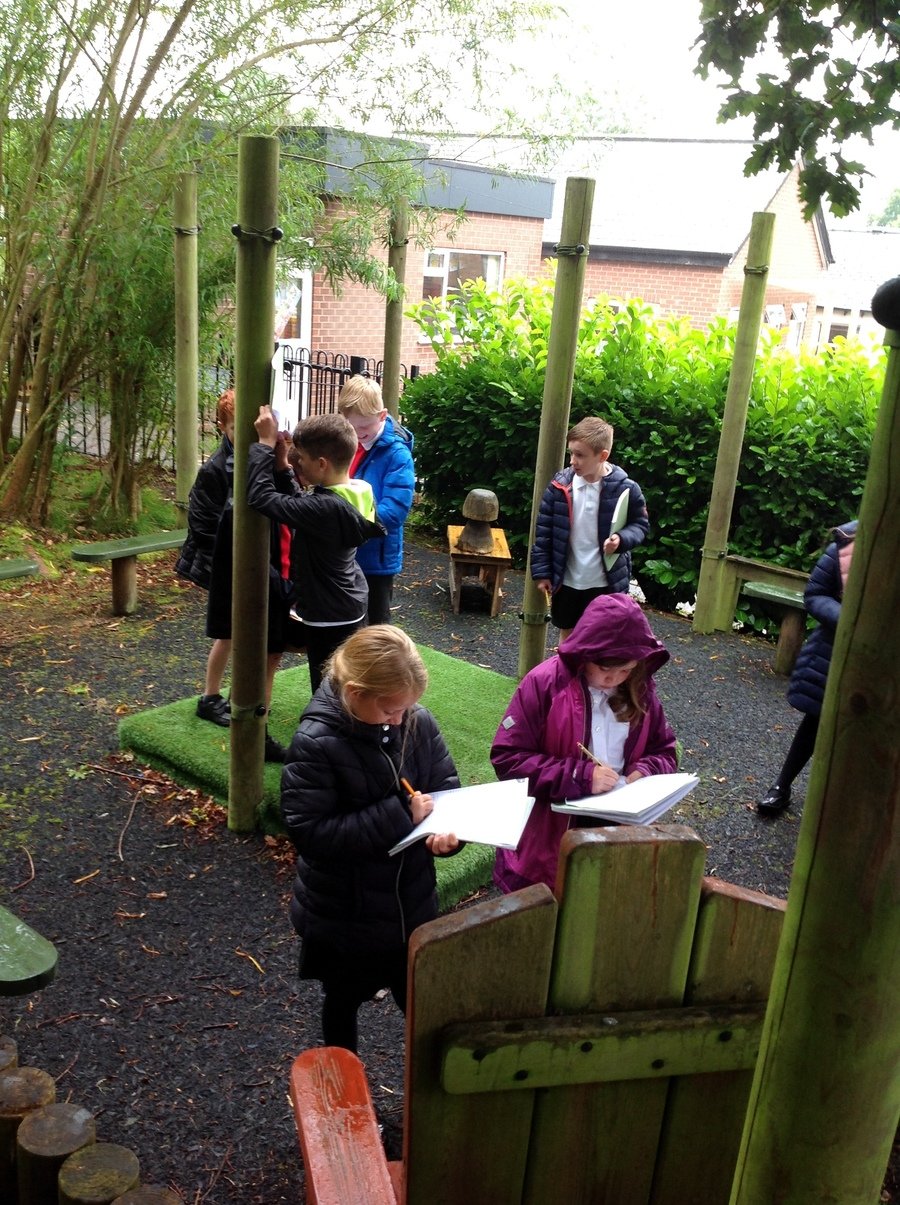 As we love being outdoors so much, we have been taking our PE lessons outside too!
During the Autumn term, we have been reading, analysing and writing our own playscripts! Here are some photos of us in action, acting out 'The Lion, The Witch and The Wardrobe.'
To end each half term, we hold an enrichment morning to build new skills.
During our topic work this half term, we have been looking at foods around the world. As part of this we had the exciting opportunity to taste some different global foods. Some of these included: feta cheese, salami, pineapple, mango and much more. Take a look at some of our reactions...
Investigating friction in Science!
The children investigated the effects of air resistance. The children took part in a running race. One child from each race then attached a parachute to their waist. The children described this as 'pulling them back', 'needing more leg power' and 'making them slower'. We also noticed that, when using a stopwatch, the time taken to run the same distance was notably slower.
The children investigated how the shape of an object effects water resistance. The children were given some equipment and, in their groups, had to decide how to make it a fair test. They found out that the cone (compared to a cube and a sphere) travelled fastest through the water due to its streamlined shape.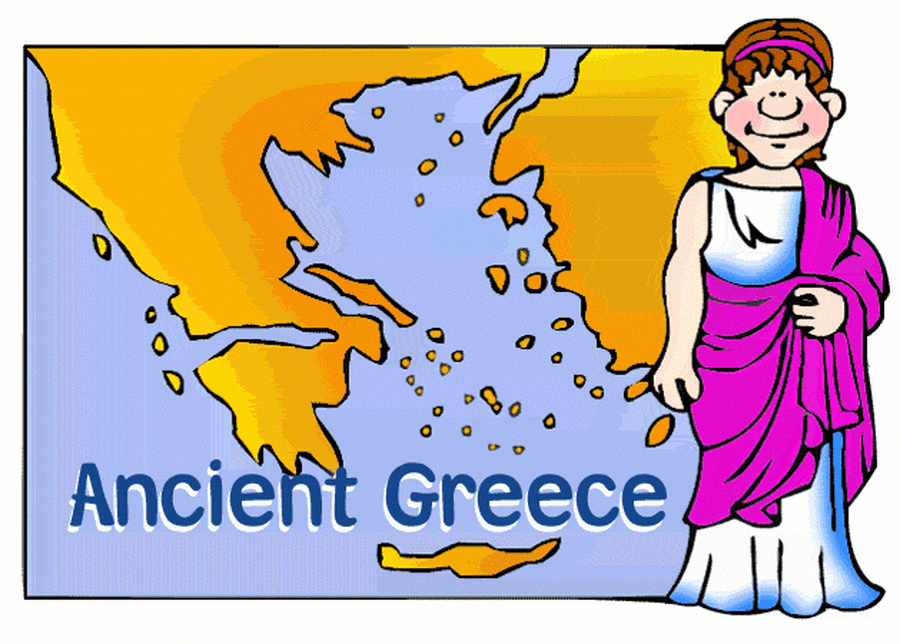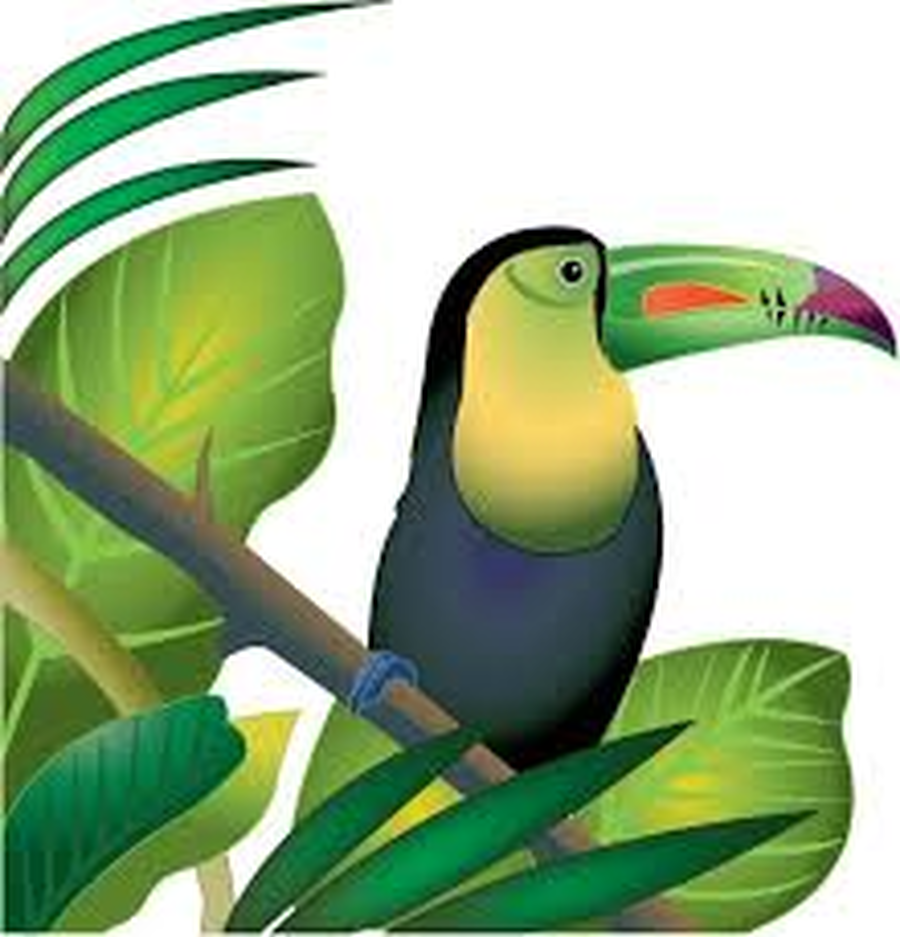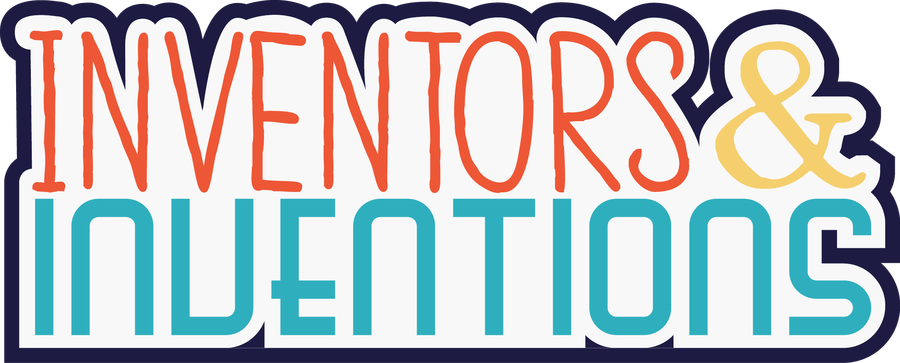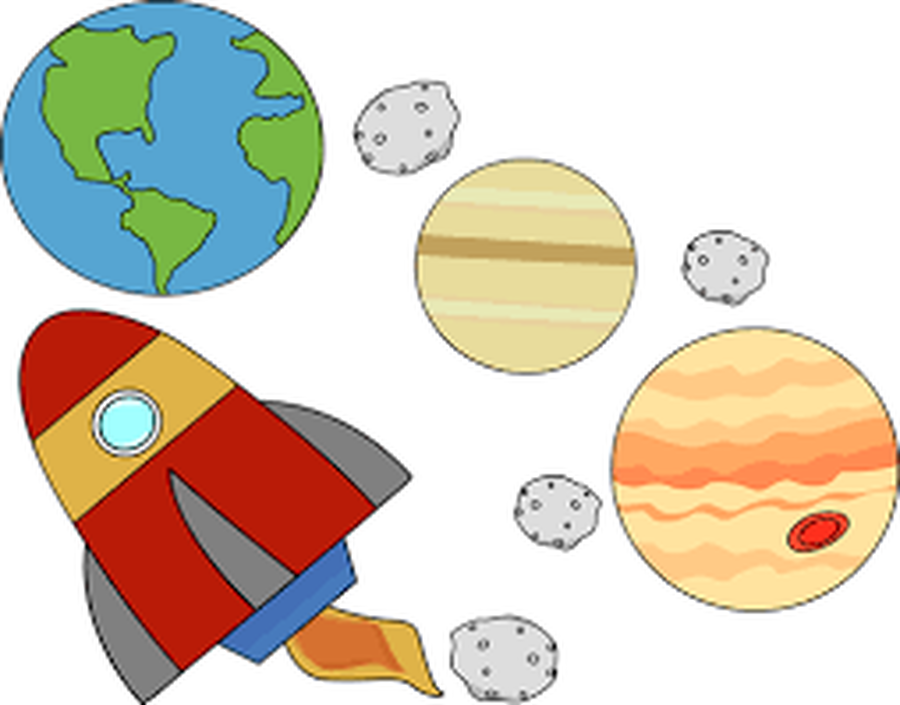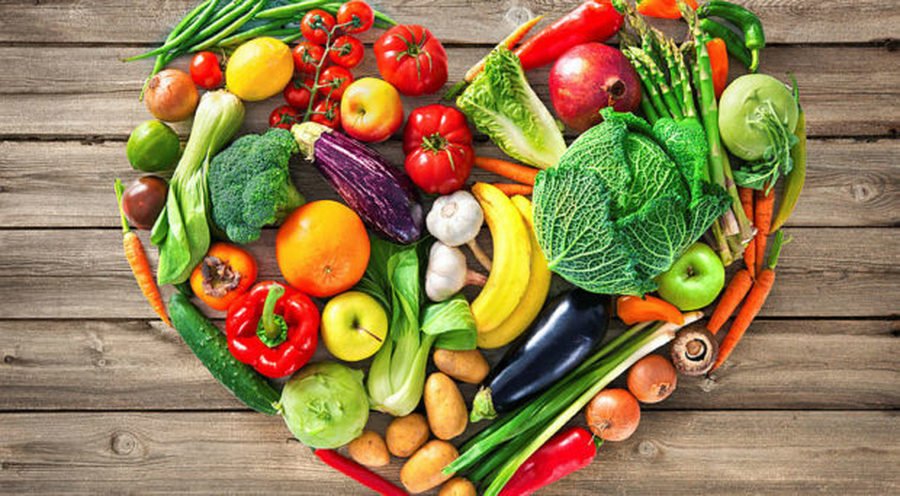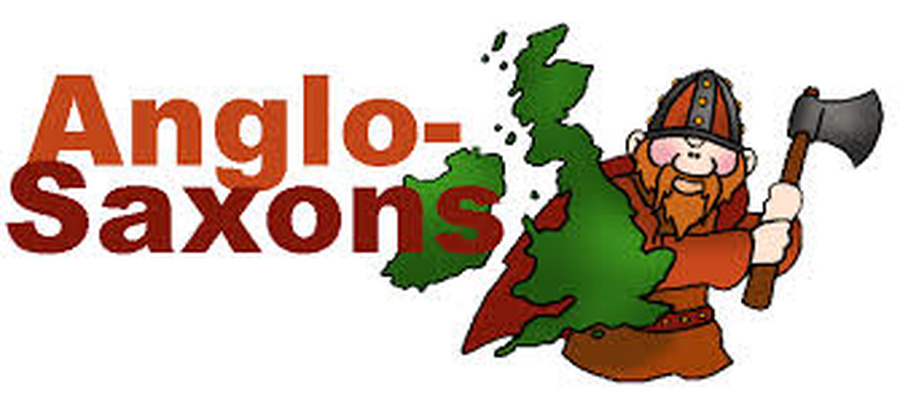 Summer 2. Gruesome Greeks...
Year 5 will be embarking on an amazing adventure to the amazing world of Ancient Greece. Pupils will become explorers, learning everything we can about what life was like as an Ancient Greek and how they ruled and governed their cities to create such a successful empire. We will be revealing what happened during the ongoing Spartan Battles. We will be exploring the Olympics and considering the influence that Ancient Greece had on the rest of the world.
Art: Pupils will be experimenting with dry and wet media to create pattern, tone and lines. They will particularly focus on their perspective skills and producing art on a different range of scales. They will turn 2D art into 3D art by sculpting, modelling and shaping a human torso from wire and modelling clay and create intricate patterns in malleable media to make it come to life!
History: Pupils will become budding historians where they will explore what Ancient Greece was like to live there and be ruled and governed by them. They will consider why their Empire was so successful. They will use historical evidence to consider what the Spartan Battles were like and how the Ancient Greeks influenced the rest of the world.
Summer 1 - The Amazing Amazon...
This half term we will be embarking on an amazing adventure to the wonderful world of the Amazon Rainforest. Pupils will become explorers, learning everything we can about the species of animals, flora and fauna who occupy the different layers of the rainforest. We will be participating in a range of missions to become a true explorer. These involve making an explorer's waistcoat, making a print pattern exhibit in Art and even becoming budding conservationist, observing life cycles of different plants and animals and even debating global issues in English, considering how they impact our planet!
DT: Pupils be creating their own explorer's waistcoat. They will be evaluating existing products and designing their own using sewing skills to create a finished product!
Art: Pupils be using their observational drawing skills to replicate the work of Henri Rousseau and Ruth Daniels using different media. Pupils will then adapt their final design to make their own motif using printing skills.
Geography: Pupils will become budding geographers, learning to use grid references, reading maps with a variety of different scales. We will locate the cities which the Amazon Basin covers, evaluating its success in location with regards to the tropics and equator. We will also be identifying features of the Amazon River.
Spring 2 - Ingenious Inventors...
This half term we will be delving into the wonderful world of inventions. Pupils will become budding inventors producing their own gadgets and gizmos by the end of the half term. We will be participating in a range of missions, learning anything and everything to do with cracking contraptions and how they impact our daily lives. Pupils will learn about forces, make their own moving toys and even investigate the Islamic Golden Age where they will learn all about how the House of Wisdom began to change the world!
Spring 1 - Out of this world...
During the Spring 1 term, Year 5 will be jetting off into the fascinating world of Space, becoming budding astronauts by the end of the half term. Year 5 earthlings will be participating in a range of missions, learning anything and everything to do with space itself. They will learn about the Earth, Moon and Sun, planets, orbit patterns, day and night, how seasons are created, black holes, and even learning about Tim Peakes! Pupils will also become budding artists, experimenting with a range of different media to create tone and 3D effects to create their own planet surface masterpiece. Alongside this, in English, we will be creating space information booklets and videos using our amazing new learning and writing the most exciting sci-fi stories!
http://www.sciencekids.co.nz/space.html
http://www.learninggamesforkids.com/space_games.html
http://spaceplace.nasa.gov/menu/play/
Autumn 2 - Food, Glorious Food...
During the Autumn 2 term, we will be looking at food from around the globe with a particular focus on food from the UK. We will extend our locational knowledge through doing this and will also describe human and physical geography in detail including trade links.
In DT, we will be using our learning from geography to create a product which uses foods from around the world. We will be planning, carrying out market research, designing and making our very own festival food. This will include a trip to a local supermarket where children will be able to buy their own ingredients. Watch this space...
Autumn 1 - Savage Saxons...
During the Autumn 1 term, Year 5 are scouring the U.K on a mission to locate clues showing the past life of Anglo-Saxons. We will plot their journey to the U.K, thinking about why they chose this location, researching their lifestyle and identifying the problems they may have faced when travelling seas across to the U.K.
History: Pupils will be delving into the Anglo-Saxon era where they will be investigating their invasion, exploring their way of life, finding out what it takes to be a Saxon warrior and discovering who took over their reign.
Geography: Pupils will be travelling the UK in a search to understand the physical and human features of the Saxon settlements. They will develop their use of maps in order to locate specific areas and become representatives for different countries to debate geographical issues.
Comments (43)
Show Comments
Anna Dixon
(about a year ago)
I love year 5 because all of the teachers are so welcoming and helpful. They push us to be our best in what we do and say - such encouraging words.
Ella
(about a year ago)
I have enjoyed this year so much, looking forward to the rest of the year, you are lovely and lovely to work with. I would like to in English maybe do like a whole bit on playscripts if you could and PERFORM to the whole school and our parents. My favourite part of this year so far is William's cake ship and working with you because you are the one I look up to, you are an amazing teacher. I feel like the luckiest girl in the whole world and I'm sure everyone feels the same. The most fun I think was when we were doing the art with the artist, it was very creative to do that. I wonder what you are planning for the rest of the year, I'm sure that I'll enjoy it !! Thankyou so much for the best days. From the one and only Ella Dewhurst
Anna
(about a year ago)
MADD week was so much fun we did so many things like ballroom dancing and art everyone enjoyed it!
Molly c
(about a year ago)
I am having such a great time in year 5. We have only done two topics so far but I am loving it. You are the best teacher, thank you. Kind regards Molly
Lilly D
(about a year ago)
My favourite part of the trip was weapon training. It was really fun.
Finley hough
(about a year ago)
I loved it when we made the necklaces and I liked weapon training.
Neve
(about a year ago)
I really enjoyed the pottery at Mere Tun as I had never done this before. It was a great trip thanks for taking us.
poppy rose hoyle
(about a year ago)
Thank you for the school trip I hope you liked it too. You're the best teacher in the world.
Anna Dixon
(about a year ago)
I think the Anglo Saxon trip was so fun. We got to see everyone in their outfits and wrapped our dinner in a tea towel. We ALL enjoyed it and will remember it forever!
Ava kay
(about a year ago)
Today we went on a Saxon trip! It was amazing. We got to meet a real Saxon,we learnt how to make a bracelet, necklace and pottery! We had to eat like a Saxon too, but the teachers did not follow the rules...
Show More Comments